Welcome to San Tan Family Dentistry
Come visit us and find out what honest, excellent dental care is all about. Our highly experienced team is here for whatever you need – whether it's a cleaning and general dentistry or one of our orthodontic services like Invisalign. We are committed to listening and educating you on your oral health so you can feel secure knowing the decisions you make are the right ones for you.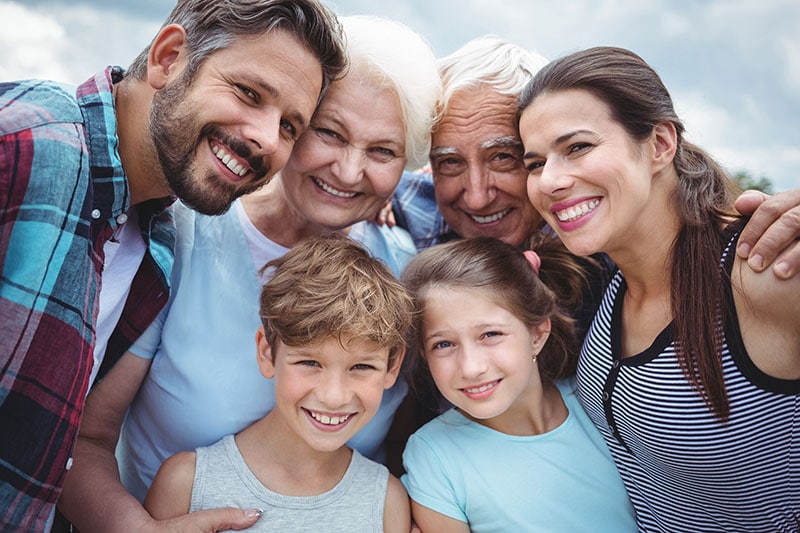 Providing Honest, Excellent Dental Care for Your Family
San Tan Family Dentistry is a premier practice in San Tan Valley, AZ. We strive to be a trusted partner in your oral health by providing you and your family with authentic, personalized care. Our pride is educating you on your dental options so you can make informed decisions that work best for you. The natural, soothing ambiance of our office and our attentive (and fun!) team will make your visit with us an enjoyable one!
Committed to Your
Oral Health and Wellness
We're committed to giving you and your family genuine and exceptional dental care. It's that simple, and it's the cornerstone of everything we do. With our extensive experience and training, we use the latest technologies to provide the general dentistry and orthodontic services you want and deserve. But we don't stop there! Our commitment to your dental wellness means we take the time to listen to your concerns and educate you on your oral health and options– without pressure– so you are empowered to make decisions that are right for you.
Quality and
Convenience
We offer quality, complete comprehensive care with convenience and comfort you can trust! We understand families can be busy and that's why we've made it easy to schedule appointments for you and your entire family. Whether you're looking for general family dentistry, third molar extractions, or high-level orthodontic care, we provide an array of the highest quality dental services available– conveniently under one roof– so you get the care you need and move on with your day.
Experienced
Team
Our team has decades of combined experience, so you can feel confident you and your family are receiving the best possible dental care in the San Tan Valley area. Our friendly, easy-going team and our relaxed, natural office atmosphere are sure to put you at ease and make your dental experience an enjoyable one. The latest, most advanced dental technologies and services are right at our fingertips to keep your oral health care in check and help you achieve the smile you've always wanted.
We Want to Hear From You!
Have a question or concern? Want to know a bit more about our services, our team, or our approach to dental and orthodontic care? Or maybe you have feedback or suggestions for us. No matter what, we want to hear from you – there is nothing we value more than our patients. Let us know what's on your mind and how we can help. We are committed to making sure you are happy with our services and that you leave a visit with San Tan Family Dentistry with the brightest and best smile possible!