Providing Honest, Excellent Dental Care for Your Family
Restorative Dental Services in San Tan Valley, AZ
A healthy, functional smile has the power to improve your quality of life significantly. Dental issues left untreated can result in pain, anxiety, and eventually tooth loss.  Restorative dentistry offers solutions to get back the appearance and function of your teeth, whether that's repairing existing teeth or replacing them.
San Tan Family Dentistry offers an array of restorative dental services designed to restore your confident smile as part of comprehensive dental care.
What are the Benefits of Restorative Dentistry?
It doesn't matter how well you care for your teeth – a damaged tooth can't repair itself. Occasionally dental health issues arise and require extra care and attention.  Teeth restoration will address and fix any problems with your teeth, getting them back to their full and proper function.
Some of the other benefits of teeth restoration include:
Preventing minor dental problems from getting bigger (making treatment now more cost-effective than later)

Improving the appearance of your teeth, mouth, and overall smile

Improving the functionality of your mouth, including chewing and pronunciation

Avoiding pain from unrepaired teeth that could get worse over time

Preserve bone strength: if a tooth is badly decayed or missing, the bone surrounding that tooth in the jaw begins to dissolve. Early treatment of these issues helps keep your jaw bone intact and healthy.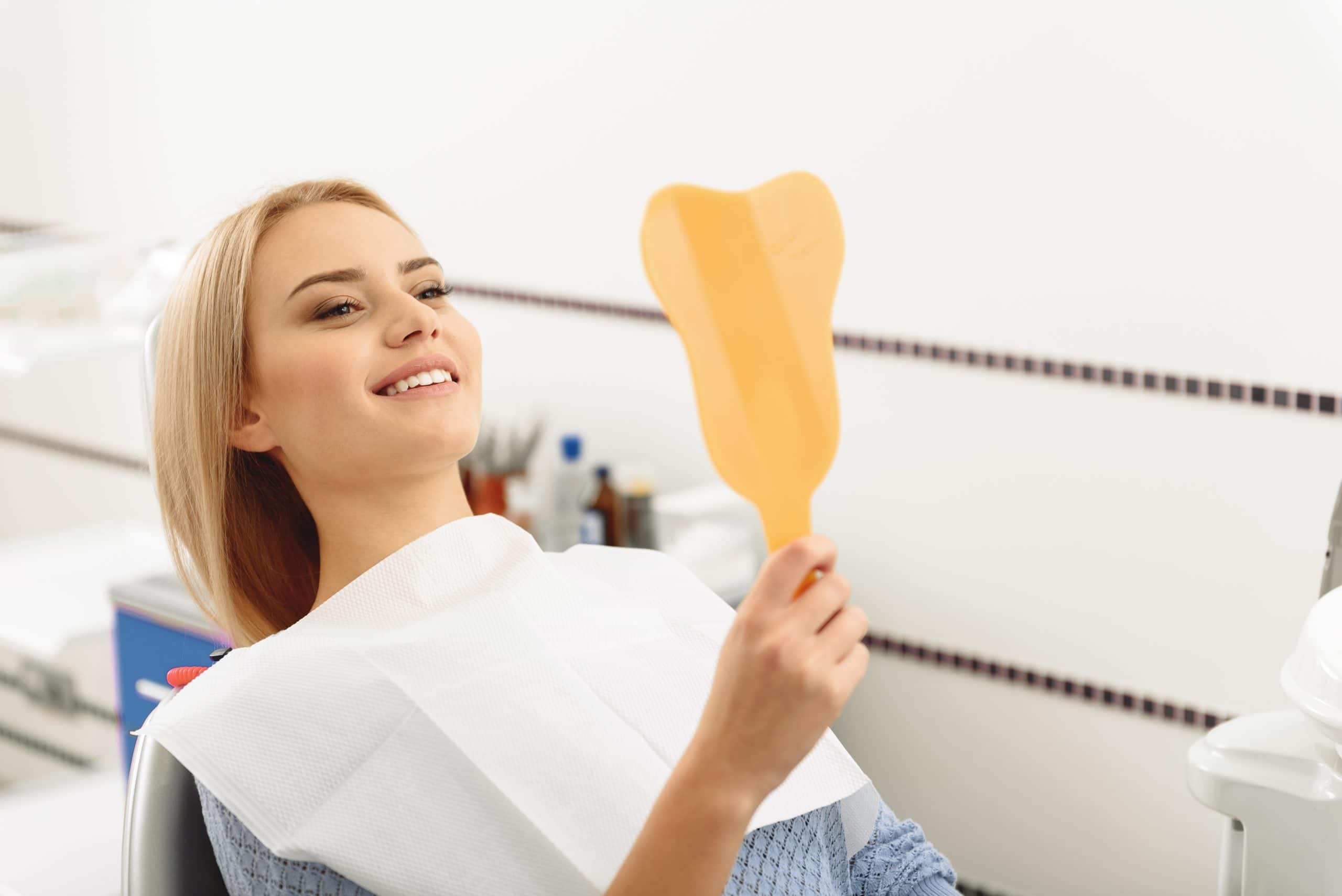 What Issues Can Restorative Dentistry Fix?
Restorative dentistry addresses common dental issues and problems, including:
Cavities: Fillings are the most common

restorative dental treatment

. The decay is removed from the cavity, and the remaining hole is filled with composite bonding to prevent further deterioration.

 

Missing teeth: Implants, bridges, and dentures are available solutions for

teeth replacement

.

Broken, chipped, or cracked teeth: while a broken tooth isn't the end of the world, it's essential to get it fixed before the issue worsens.
Please note that if you recently broke or lost a tooth, please call our San Tan Valley dental office for an emergency dental appointment with Dr. Thomas.
What Restorative Dental Treatment Does San Tan Family Dentistry Offer?
We offer several restorative dental services in our San Tan Valley dental office, including:
Tooth-colored fillings

Bridges

Dental crowns

Dental implant restorations
We will discuss your concerns and any recommendations Dr. Thomas may have about your oral health at your appointment. After your exam, we will develop a customized treatment plan to get you on your way back to a healthy smile. 
Restorative Dentistry Cost
Although costs will vary depending upon the services you need, dental insurance plans cover a portion or all of the cost for restorative dental care. Please contact our office if you have questions about whether your insurance covers the services you need or are considering.
Restorative Dental Treatment at San Tan Family Dentistry
Want to restore your confident smile? We can help! Just call San Tan Family Dentistry or schedule online at your convenience to make a dentist appointment with Dr. Thomas to discuss how we can help you get your healthiest smile.
Let us help you restore your oral health and your best smile. Call or contact us online to schedule an appointment!