Providing Honest, Excellent Dental Care for Your Family
Dental Cleanings in San Tan Valley, AZ
Brushing and flossing your teeth at home is a crucial step to keeping your teeth bright and healthy. Going to the dentist for a professional teeth cleaning is an equally important step for the overall health of your mouth. Come to San Tan Family Dentistry in San Tan Valley, Arizona, for professional cleanings that effectively fight against tooth decay and gum disease.
Why Should You Get Routine Dental Cleanings?
Professional dental cleanings benefit you in the following ways:
They help prevent cavities and gum disease.

Even if you do an excellent job of brushing and flossing at home, some places are hard to reach or especially prone to trapping food particles. When plaque and tartar accumulate on your teeth, they create problems. A

professional dental cleaning

thoroughly cleans your teeth of plaque and tartar, leading to healthier gums and teeth.

They can remove many stains on your teeth.

Dental cleanings

leave your teeth looking whiter and shinier, so you can smile wide with confidence.

They save you money. When you keep your teeth clean and healthy, you prevent cavities and disease. Preventive dental care, such as

routine dental exams and cleanings

, is less expensive than restorative procedures that you'll need if a dental problem needs to be fixed.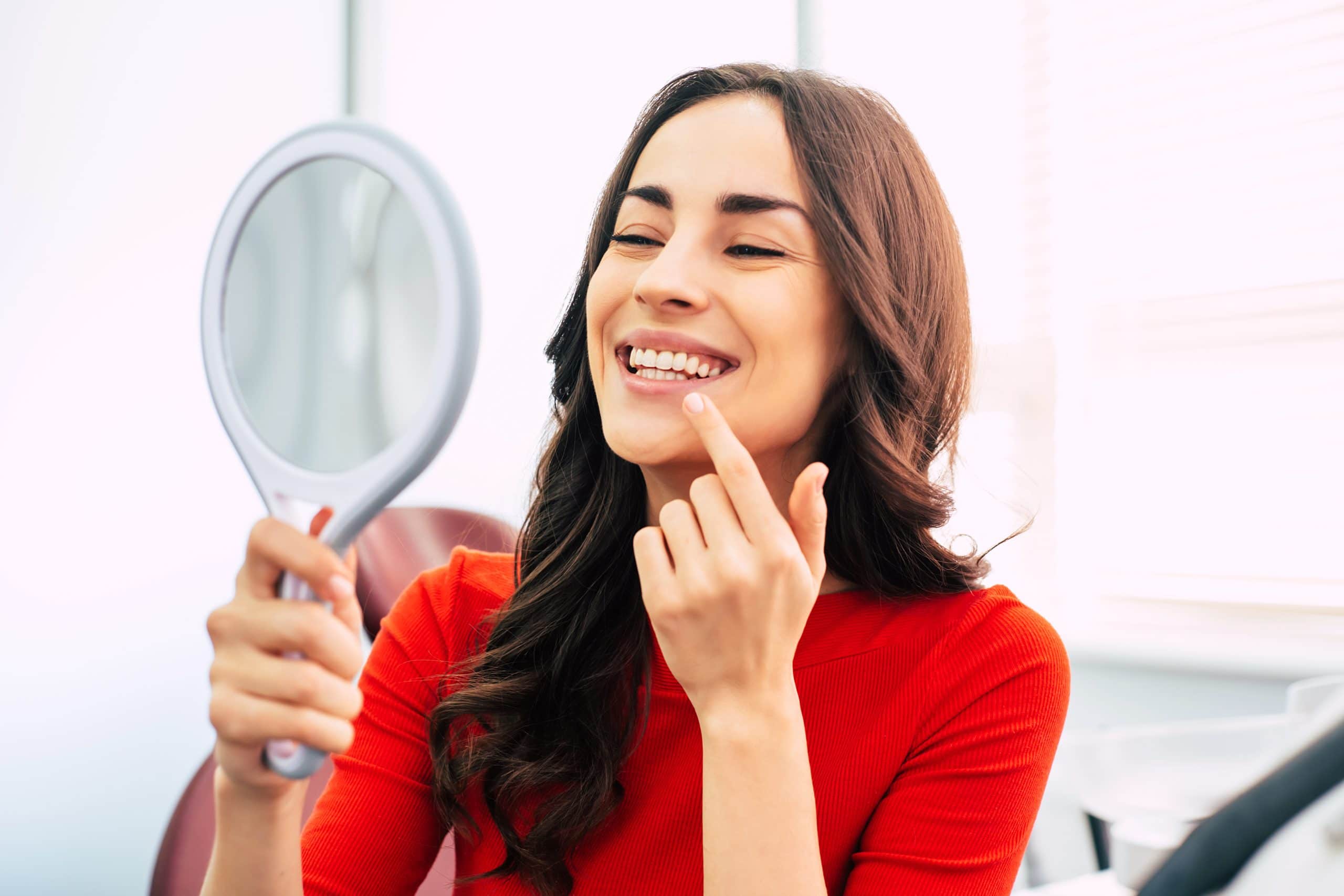 What Happens During a Teeth Cleaning?
At San Tan Family Dentistry, we try to make each appointment as comfortable as possible. To get a better idea of what to expect when you come in for your dental cleaning, here is a list of things our professional and caring hygienists will accomplish:
Removal of plaque and tartar from teeth.

Using special cleaning and polishing tools, the dental hygienist will carefully and gently remove any plaque and tartar buildup on and between your teeth. This reduces your risk for gum disease and tooth decay.

Polish.

The hygienist will polish and buff your teeth with a special polishing tool, giving your smile a lovely shine. Our special polisher is a newer design, with no "gritty" feeling during or afterward! 

Floss.

The hygienist will expertly floss between all your teeth, even the hard-to-reach places in the back of your mouth.

Rinse.

You will get your mouth rinsed to wash away any of the removed particles.
How Often Should You Schedule a Professional Dental Cleaning?
Typically, we ask patients to schedule a teeth cleaning and exam twice a year. In some cases, we may recommend a cleaning 3-4 times a year or more, depending on how capable you are of keeping your teeth clean at home and the condition of your gums.
How Long Does a Teeth Cleaning Take?
A professional dental cleaning can take 30 to 60 minutes, depending on how much built-up plaque and tartar need to be removed.
What Does a Professional Dental Cleaning Cost?
Please contact our office for specific pricing questions. If you have dental insurance, your plan will likely cover all or most of your dental cleaning.
Dental cleanings help prevent cavities and gum disease. If you get cavities or any sort of oral disease, the treatments and procedures necessary to fix those problems will cost more than two dental cleanings per year. It makes financial sense to keep your mouth as healthy as possible.
Why Come to San Tan Family Dentistry for a Dental Cleaning?
Everyone here at San Tan Family Dentistry cares about your dental health. We offer individualized services that make a positive impact on your dental health. We strive to be gentle and compassionate while also maintaining the utmost professionalism. Our dental equipment is top of the line, so you can count on getting the best services available in the San Tan Valley area.
We offer dental cleanings to patients of all ages, so schedule your appointment today. We look forward to helping you meet your dental health goals.