Providing Honest, Excellent Dental Care for Your Family
Cosmetic Dentist in San Tan Valley, AZ
While general family dentistry focuses on diagnosing, treating, and managing dental conditions that are important to your oral health, cosmetic dentistry focuses on improving the appearance and integrity of your smile.
Our highly skilled team at San Tan Family Dentistry offers a variety of cosmetic dental treatments to our patients in San Tan Valley, AZ and the surrounding areas. We are committed to providing the highest quality cosmetic dental services possible to make sure you have both your healthiest smile and one you feel confident in.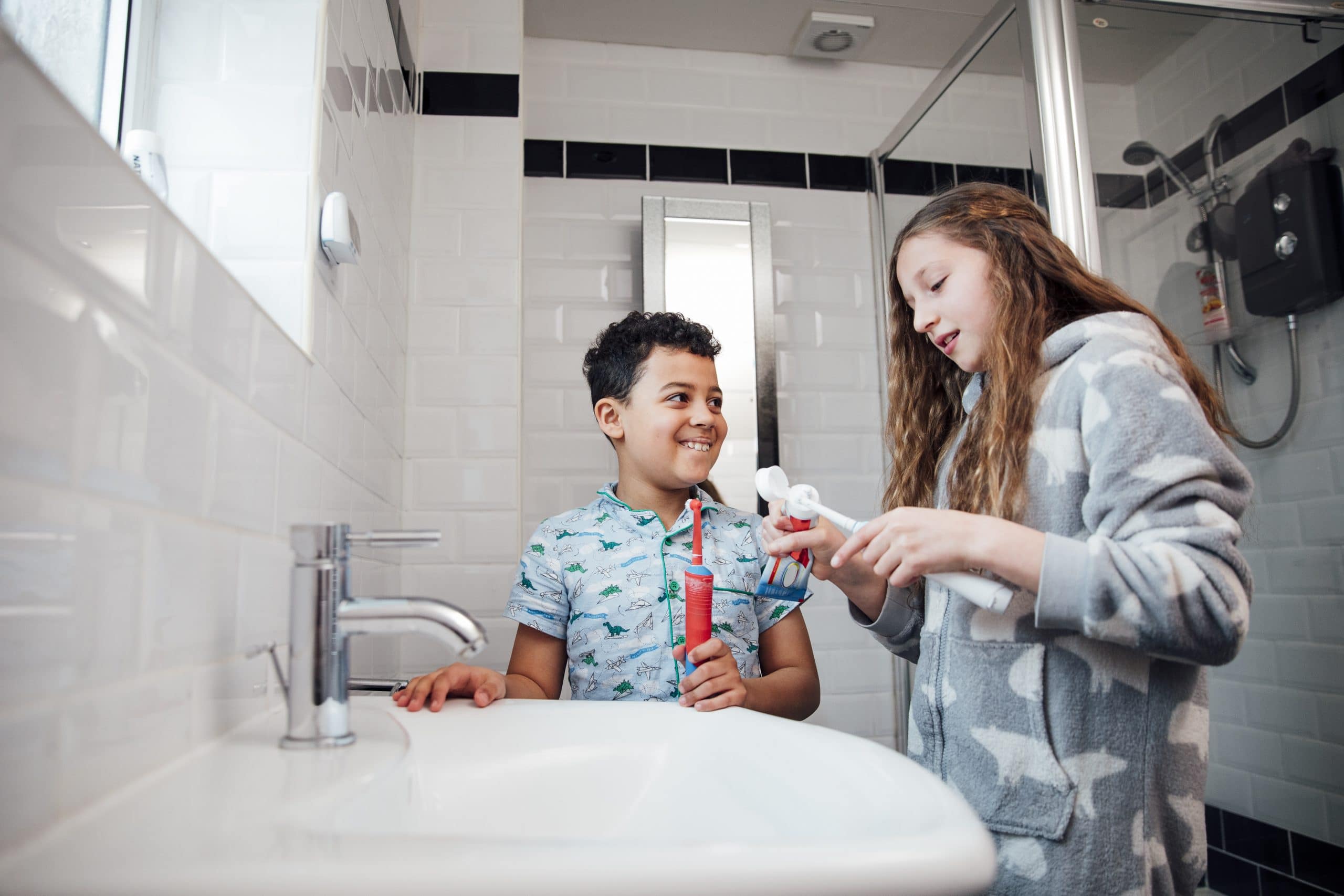 What Does A Cosmetic Dentist Treat?
The team at San Tan Family Dentistry uses a wide variety of techniques to treat multiple cosmetic dental concerns. Aside from the appearance of your smile, many cosmetic dental procedures also help with the overall health of your mouth. 
We treat the following cosmetic concerns at our San Tan Valley dental office:
Damaged (broken, chipped or cracked) teeth

Crooked or misshapen teeth

Discolored teeth

Gapped teeth

Missing teeth

Various bite issues
Common Cosmetic Dental Procedures
Whether you are looking to perk up the whiteness of your teeth or want to make changes to the overall look of your smile, San Tan Family Dentistry offers cosmetic dental treatments to meet your needs. We offer:
Cosmetic teeth whitening: used to reduce staining and restore the natural whiteness to your teeth

Porcelain veneers: thin covers that are cemented to your natural teeth to improve their appearance

Full mouth rehabilitation/reconstruction: used in extreme cases of tooth loss or decay and damage from grinding or other injuries. Rehabilitation and reconstruction are most often used in cases when there are functional problems with your smile. 
Composite bonding: used to alter the appearance of the teeth by filling in gaps, repair chipping, or reshape teeth. In cases of extreme staining, dental bonding can also be used for whitening teeth. 
Dental implants: a permanent tooth replacement option for restoring your smile

Tooth reshaping/contouring

Smile makeovers

: typically more than one type of cosmetic procedure done to improve the overall appearance of your smile. 

Orthodontics: traditional braces, or

Invisalign treatment

, not only improve the appearance of a smile but also improve the functionality of your mouth. A straight smile is easier to keep clean, meaning less issues such as cavities or gum disease. A proper bite also reduces the risk of TMJ disorders that cause persistent tooth pain and headaches. 
Cosmetic Dentistry Cost
The cost for cosmetic dental services will vary depending on the service. Dental insurance typically does not cover cosmetic dentistry  since they do not feel it is essential. Please contact our office if you have questions about any cosmetic dentistry treatment you are considering and whether your insurance will cover the procedure.
Schedule an Appointment Today!
Is there something about your teeth or smile that bothers you and you'd like fixed? You can begin getting the teeth and smile you've always wanted by calling San Tan Family Dentistry and scheduling a cosmetic dental consultation with Dr. Thomas. He will listen to your concerns and talk to you about the available treatment options and services that will give you a smile you are happy and satisfied with.