Providing Honest, Excellent Dental Care for Your Family
Preventative Dental Services in San Tan Valley, AZ
Preventative dentistry involves strategies and dental habits – like brushing and flossing as part of your home care routine, as well as regular visits with your dentist – to maintain your oral health and prevent decay or other problems that would require dental treatment in the future.
At San Tan Family Dentistry, we provide you with excellent, honest, and complete dental care so you can keep beaming your healthiest smile. But our commitment to you goes much further – during your dental appointments we'll help you develop a solid practice of caring for your teeth at home to keep them and your mouth as healthy as possible.
Why is Preventative Dentistry Important?
Simply put, preventative dental care is all about keeping your teeth and mouth healthy while finding – and addressing any oral health issues before they become more significant problems. The earlier a problem is found, the easier (and more cost-effective) it will be to treat!
The preventative dental services offered by Dr. Thomas and his experienced professionals at San Tan Family Dentistry can help to:
Lower your risk for other dental problems in the future

Promote good oral hygiene habits

Minimize treatment and reduce costs by identifying dental proble

Contribute to your overall health-dental health is closely connected to whole body health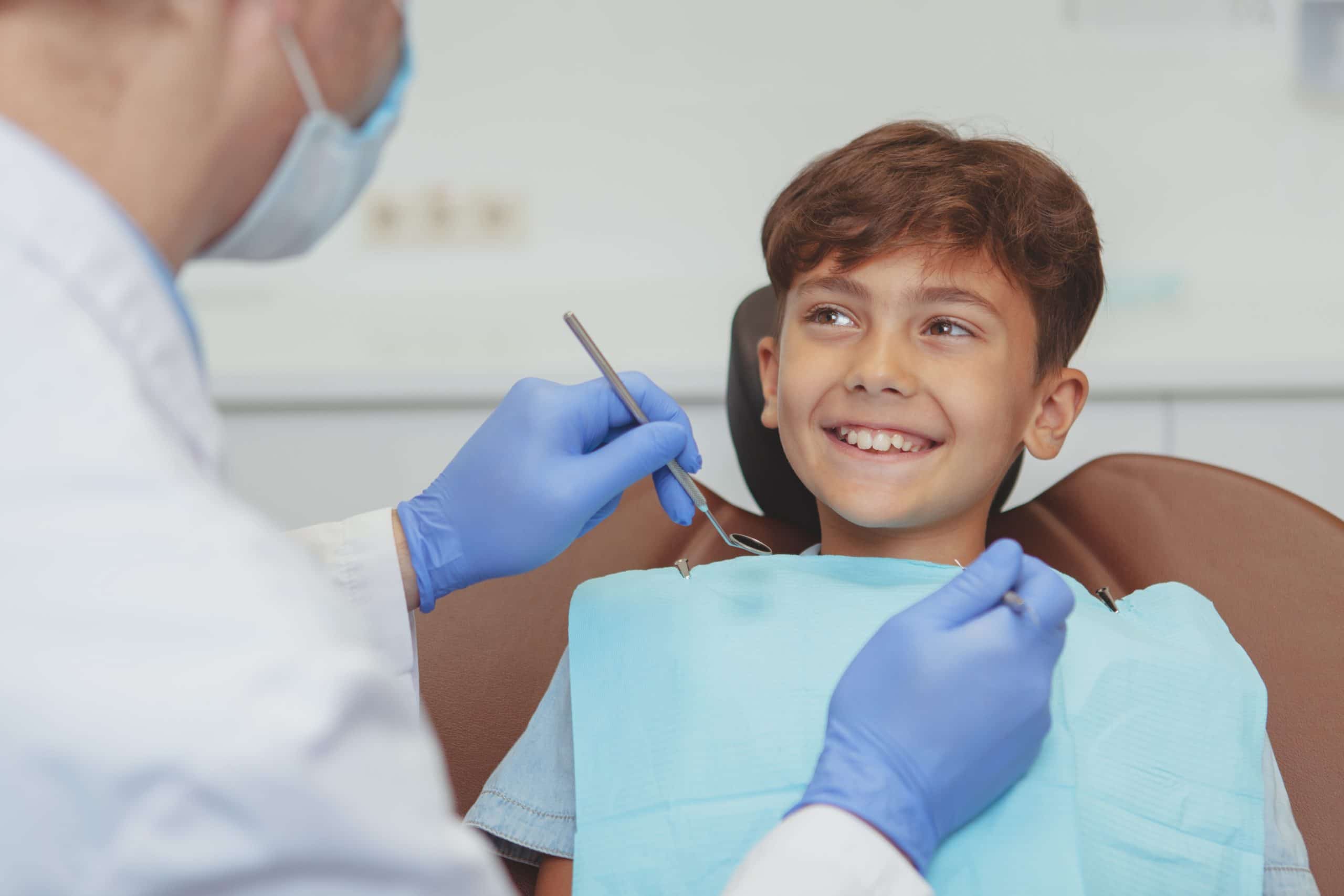 Preventive Dental Care Services Offered by San Tan Family Dentistry
Here at San Tan Family Dentistry, we want to see you smiling – always. To help you have and keep your best, healthiest smile, we offer the following preventative dental services in our San Tan Valley, AZ dental office:
Oral cancer screening

Routine X-rays

Dental sealants

Early orthodontic intervention for children

Nightguards and sports guards
Preventive Dental Care Practice at Home
You can take steps to optimize your oral health and prevent dental problems by developing good oral hygiene and other health habits.
To help prevent dental problems in the future:
Brush your teeth twice a day

Use a fluoride mouthwash

Floss daily

Strive for a balanced diet

Limit sugary foods and drinks

Avoid tobacco products

Replace your toothbrush every 6 months (or if the bristles are worn or frayed) or after an illness

Drink your water!
Please call our dental office in San Tan Valley or chat with Dr. Thomas at your next dental appointment if you have any questions or concerns about the best way to care for your teeth at home. We'll listen to your concerns and work with you so you can develop good oral hygiene habits.
Cost of Preventive Dentistry 
Because your oral health is so closely connected to your overall health, most dental insurance plans cover some or all of the costs for many preventive dental treatments. Please contact our dental office if you have questions about whether your insurance covers the services you need or are considering.
Oral Health and Preventative Dentistry is a Daily Practice
Taking steps to care for your teeth, prevent tooth decay, and optimize your oral health will reduce the chances of significant problems and more expensive dental treatments in the future. To schedule a regular dentist appointment with Dr. Thomas, you can call San Tan Family Dentistry or schedule online at your convenience.